Zona Muzika is happy to present its first release on vinyl. In collaboration with the label Nota Bene, the album "Crta" by Ivan Kapec 5tet was released in LP format. The cover and photos of the musicians were made by Vesna Zednik, and the graphic design by Pavao Damjanović.
Vinyl is available in vinyl stores Aquarius, Freebird and Woodstock in Zagreb, and can also be ordered online, directly from Ivan,  ivkapec [@] gmail.com or through the online shop Cedeterija or PDV.
Circulation of "Crte" is 300 copies. Along with the purchased record, you also get the Bandcamp download code.
Ivan Kapec, jazz guitarist and composer, based in Zagreb, Croatia, is releasing his five-solo album preceded by Lancun (2001), Bava (2003), Time traveling (2014) and Razor (2017). Lately, Ivan's activities have been related to the group Kozmodrum, collaboration with singer and author Maja Posavec, conducting the music collective Sunrise Session.
For this album, Ivan  gathered excellent croatian jazz musicians of the younger generation – Mario Bočić – tenor saxophone, Šimun Matišić – vibraphone, Ivar Roban Križić – double bass and Borko Rupena – drums, already known to the audience from bands (Mary May, HRT Big Band, HarlequinArt Collective, etc. ).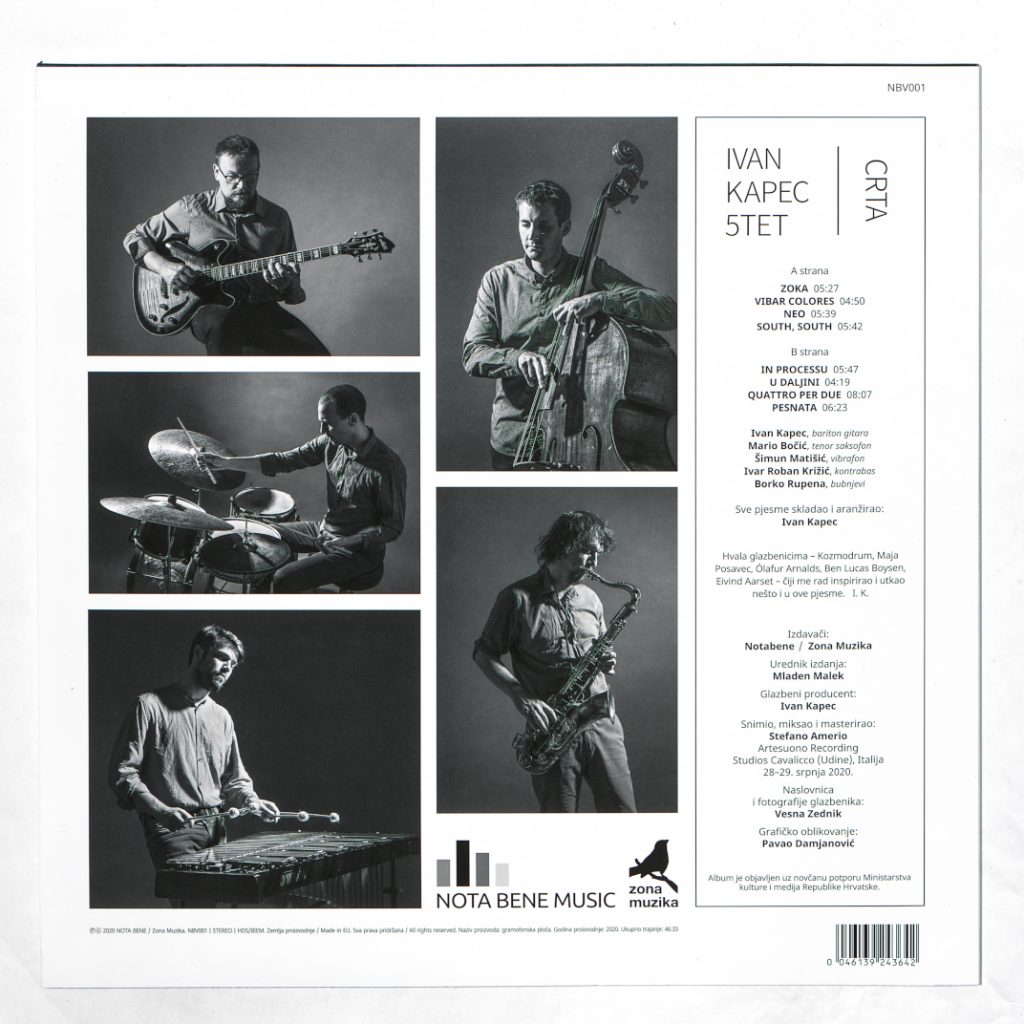 The album was recorded at the renowned Artesuono studio in Udine, Italy in late July 2020. Recording, mixing and mastering, i.e. music production, was done by Stefano Amerio, otherwise a regular collaborator of the record company ECM, or its producer Manfred Eicher. Musicians such as Eivind Aarset, Gary Peackok, Enrico Rava, etc. have recently recorded in that studio.
The recording itself is done in the old-fashioned way, as jazz records are usually recorded – quickly and effectively, in just two days. As it was played, it was recorded, without unnecessary editing and post-production.
The record was printed at the renowned Record Industry in Harlem, the Netherlands whose services use many jazz labels like ECM, Nonesuch Records, etc.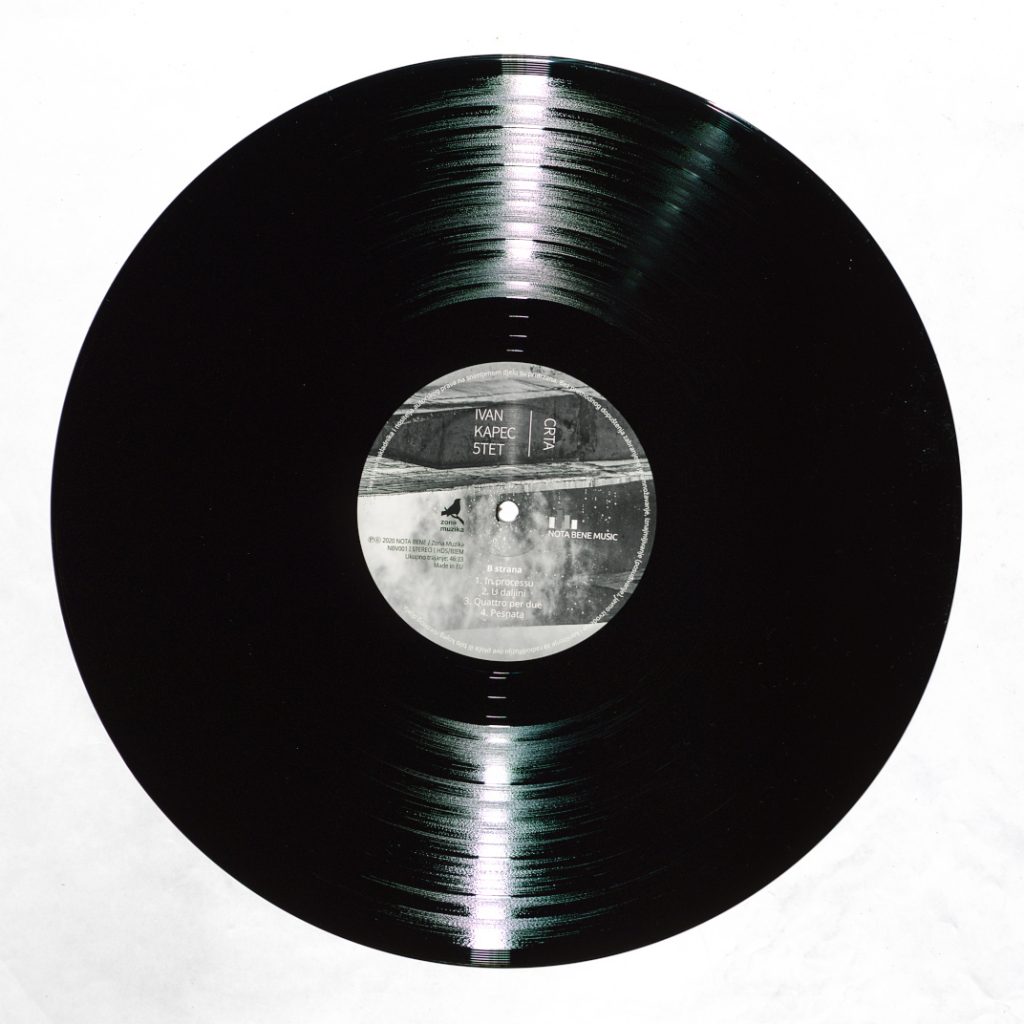 The "Crta"  was  published on  October 23, 2020. on all digital services, and  on February 26, 2021 on vinyl.
 Photography and cover design by Vesna Zednik
Track list:
1.
Zoka 05:27
2.
Vibar colores 04:50
3.
Neo 05:39
4.
South, south 05:41
5.
In processu 05:47
6.
U daljini 04:18
7.
Quattro per due 08:06
8.
Pesnata 06:23
Website: www.ivankapec.com
Wiki: Ivan Kapec
Facebook: Ivan Kapec
Bandcamp: Crta
Streaming: Digital services